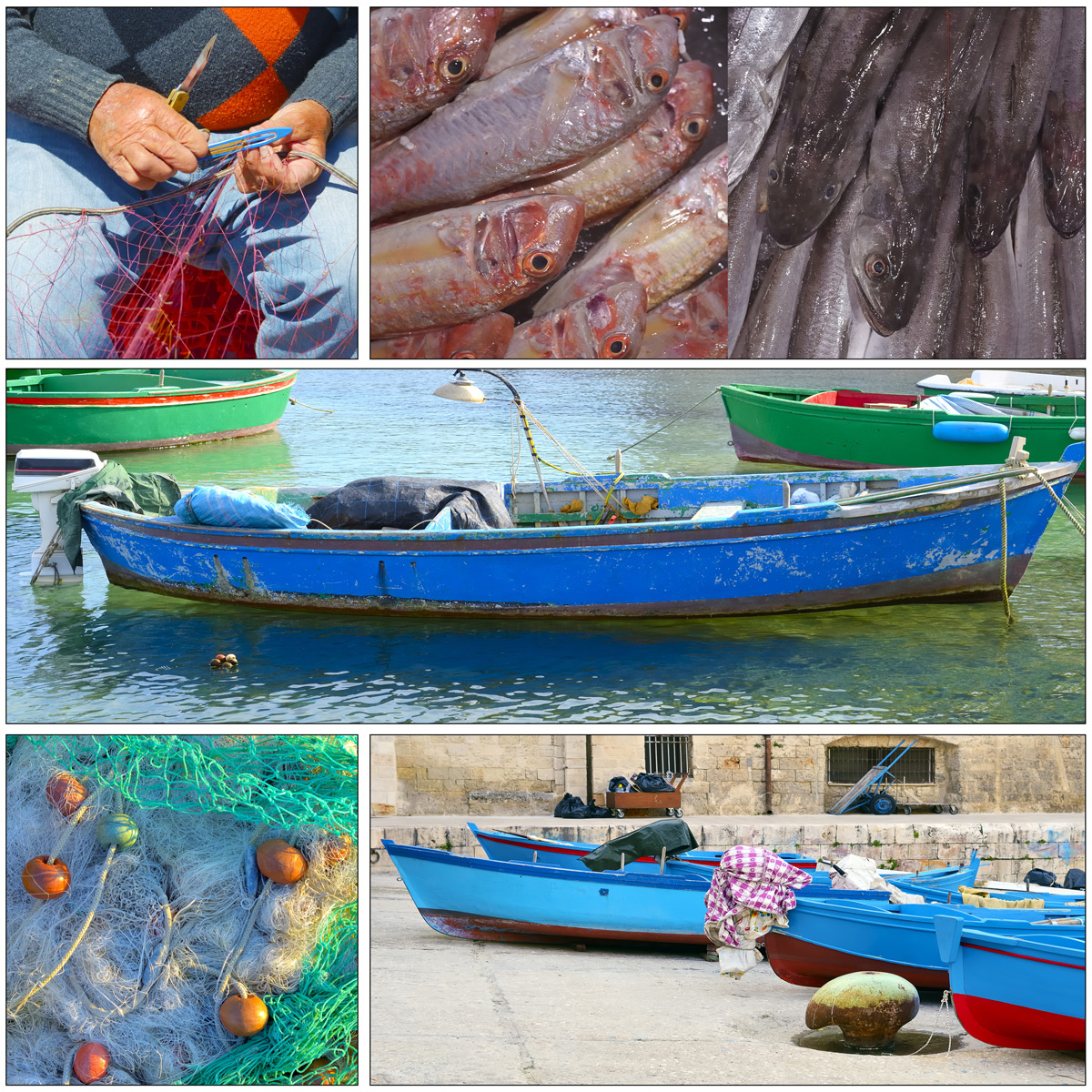 FROM PUGLIA TO MILAN: FRESH FISH FROM POLIGNANO A MARE.
Polignano a Mare, a typical Apulian town, is known not only for Lama Monachile (see photo), the characteristic cove in the town center between two sheer rock walls, not only for being the birthplace of the famous singer Domenico Modugno, but also for the magnificent local fresh fish .
But the novelty lies in how the fast food PESCARIA of Polignano a Mare manages to serve wonderful dishes, sandwiches, fries or whatever you want, based on fresh fish, raw or cooked, in Milan (and beyond). It is no coincidence that under the Pescaria sign we find the words "Fishermen in the kitchen" (see photo).
This reality begins with the meeting between an Entrepreneur of the Polignano a Mare fish sector, a Communication Consultant and a Chef, who decide to successfully open a fast food in Polignano a Mare in 2015, a typical restaurant in line with current times. . In 2016, thanks to European funding and above all to communication through the newly created Facebook page, the fast food restaurant in via Bonnet 5 was opened in Milan, a stone's throw from Corso Como and Piazza Gae Aulenti. Pescaria, through communication on Facebook, Instagram and YouTube alone, has won over 80% of its customers. After this success, the entrepreneurial initiative returns to the South with the opening of an office in Trani. From here follow other openings in various Italian cities.
Pescaria, a success that is the result of a brilliant intuition, which manages to enhance the goodness of Italian food, which has established itself thanks to the organization of a daily north-south supply logistic network and a friendly and efficient level of service on site, at absolutely reduced prices.
We hope that this successful experience is an example and a stimulus, especially for young people, of how a brilliant idea can be transformed into an exceptional business.
An idea that allows us to enjoy the excellent Polignano a Mare fish every day in Milan … .. without a sea view, of course, but fully tasting all its freshness.
Pescaria (www.pescaria.it) in 2022 is in Milan-Turin-Padua-Verona-Trento-Bologna-Rome-Naples-Trani …