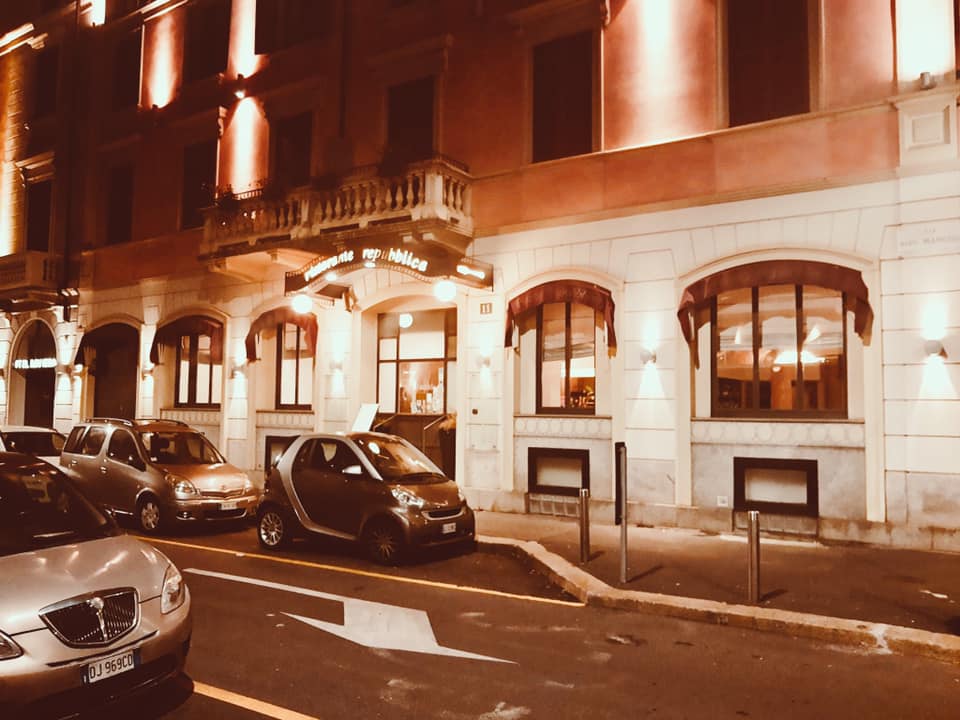 A TALENTED CHEF IN MILAN, ORIENTED TOWARDS AN ITALIAN PROJECT
One does not arrive at the "Piazza Repubblica" restaurant by chance. The restaurant is in fact in a central position in Milan, close to the homonymous Piazza della Repubblica, but it is located in a slightly secluded position, in via Aldo Manuzio, which is not a limit as one might think, but on the contrary a value in our opinion.
Because you really have to want to go to "Piazza Repubblica" … and this in a certain way translates into a natural selection of customers in search of discretion, who are pleasantly surprised by the elegant welcome of Matteo Scibilia and Nicoletta Rossi, protagonists until yesterday of the historic "Osteria della Buona Condotta" in Ornago (Monza and Brianza), and today the animators of this prestigious venue.
We were talking about the customers. They are all there: professionals, friends, families, singles, foreigners, famous people and normal people, but all good people, among whom to find a place in a natural way accompanied at the table by the kind Nicoletta.
Strange as it may seem talking about a restaurant, there is no need for us to indicate the main dishes of Matteo, a long-time chef who does not need to prove anything thanks to his competence, refinement and originality, all qualities that you will always find in the dishes that will be served to you.
Yes, we can tell you that last night we had a Milanese cutlet with a side of baked potatoes … that the breading of the meat was soft and crunchy at the same time, without any drop of grease … that the meat was made soft from a skilful maturation … that the potatoes were perfectly golden on the outside and soft on the inside. In short, a dish apparently normal, but in reality extraordinary: a Milanese cutlet "with bone" never eaten so good. Accompanied by a red with great personality: a Buttafuoco of extraordinary structure and roundness.
We started the dinner with an appetizer of salami, bacon and artichokes put in oil in Puglia, accompanied by a rosé sparkling wine with surprising aromas, and then we finished with a bowl of fruit ice cream accompanied by a limoncello of 2 months of infusion made directly by Nicoletta.
As you can see, a fairly light dinner because with Matteo and Luigi Caricato (present with us at the dinner) we talked about work, namely the project to relaunch Italian extra virgin olive oil (evo), to be conducted with the support of Luigi, mentor reference in Italy of extra virgin olive oil and organizer of the Oil Officina Festival in Milan for more than 10 years (see in the photo by Matteo the postcard of this year's festival, called "The oil of beauty").
Returning to "Piazza Repubblica", we like to conclude our review by placing the emphasis on Matteo, an extraordinary Chef who "doesn't give himself airs" … and on the atmosphere you breathe in the restaurant, an air of home that it lets you in for the first time, and from that moment on it always makes you come back … like when you go home!
Ristorante "Piazza Repubblica" – Via Aldo Manuzio 11, Milano – Tel. 02 62695105